home yachts other ships marinas news contact
MY M25 - Cantieri San Marco - 75,00 m - unfinished
Construction of the Tim Heywood designed M25 started at the Cantieri San Marco in La Spezia. The yacht left the Italian shipyard unfinished and with an unknown destination in the fall 2012. The first port of call was Gibraltar and it was believed that the yacht would be taken to Northern Europe or America for completion. But what was supposed to be only a short stop turned out to be a longer stay: M25 is a project by Monaco Yachting and Technologies (MY&T), commissioned by Robert Tchenguiz. Apparently Tchenguiz was not happy with the progress of the yacht's construction and sold his interest in the company that owned the vessel. The buyer intended to bring the hull to another shipyard for completion. MY&T CEO Peter Landers said that he requested Gibraltar police to board the yacht in order to impound it. In April 2103 the tug LUNA A arrived in Gibraltar and towed away the yacht. On 24 April 2013 the unfinished yacht arrived in Rendsburg, Germany and was moored alongside the Nobiskrug yard.
BACK TO LIST For all inquiries and high res photos please send me an E-MAIL.
Photos by Carl Groll: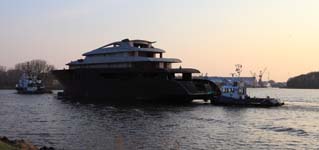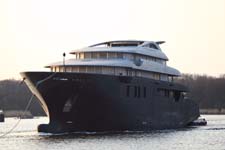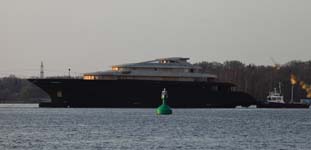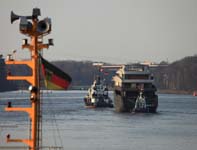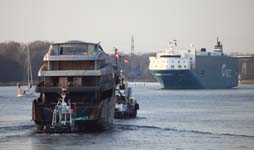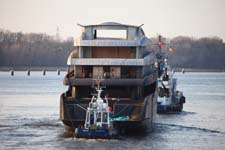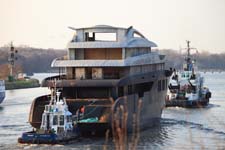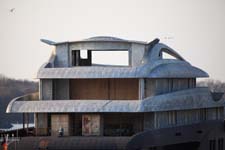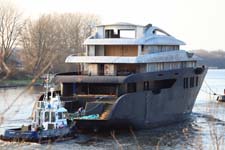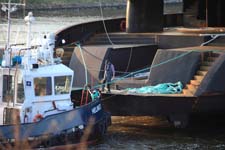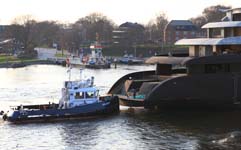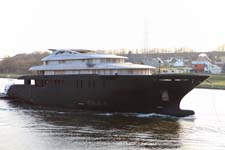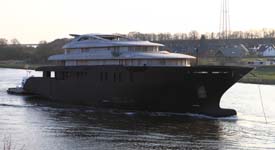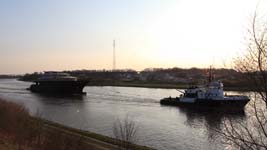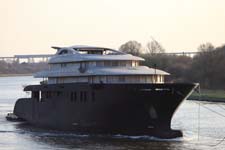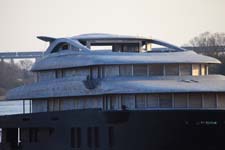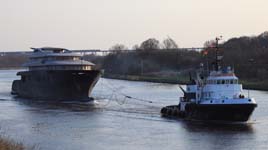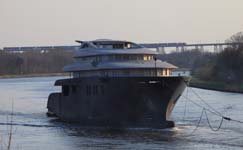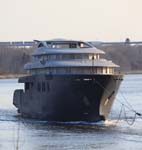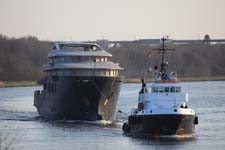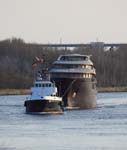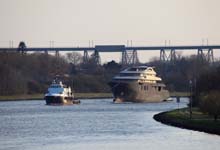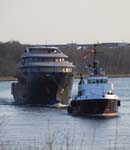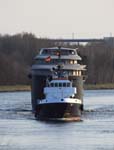 Photos by Andreas Jens: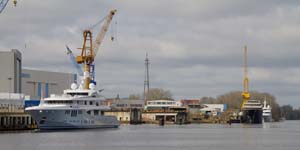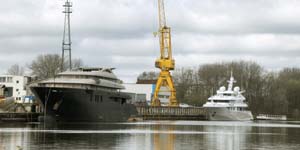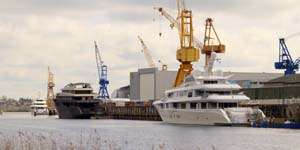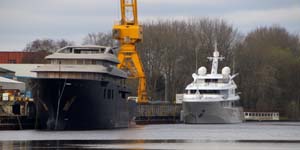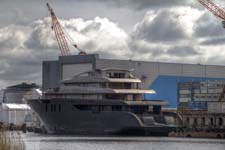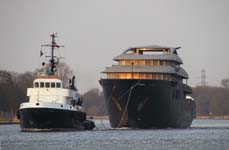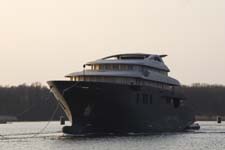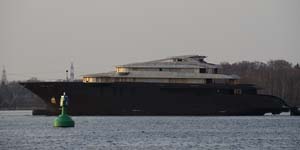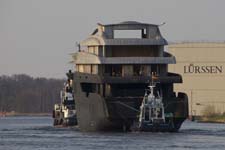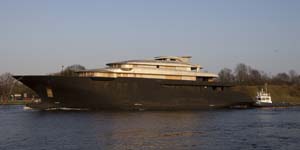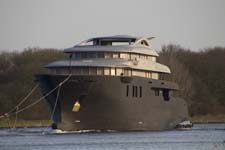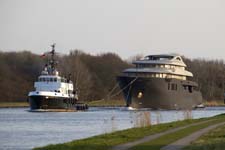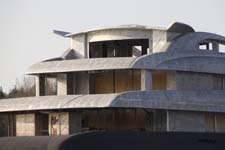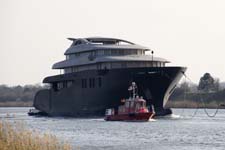 Photos by Giovanni Romero: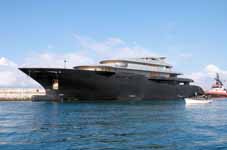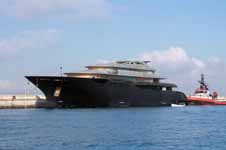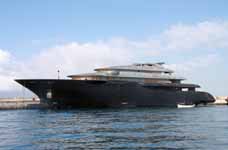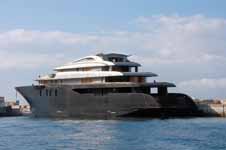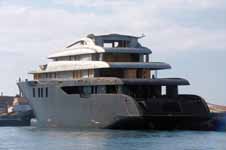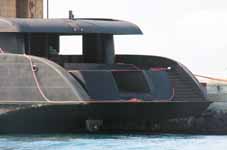 All photographs are © SEYFFERTH ART and may not be used or reproduced in any way without expressed prior written consent, all rights reserved.